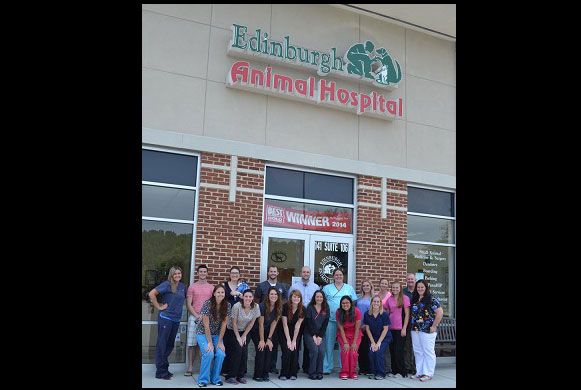 Hospital Entrance - We are proud winners of Best of Chesapeake, two years in a row!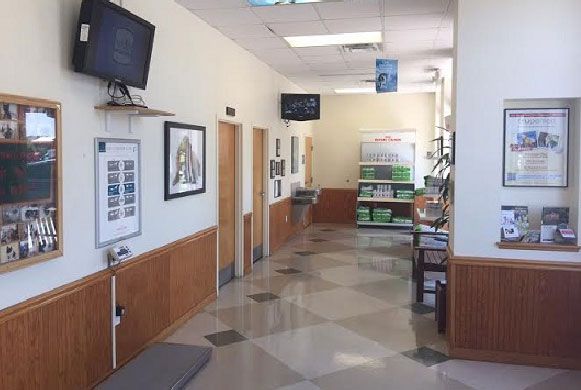 Waiting Area - Step into our spacious waiting area.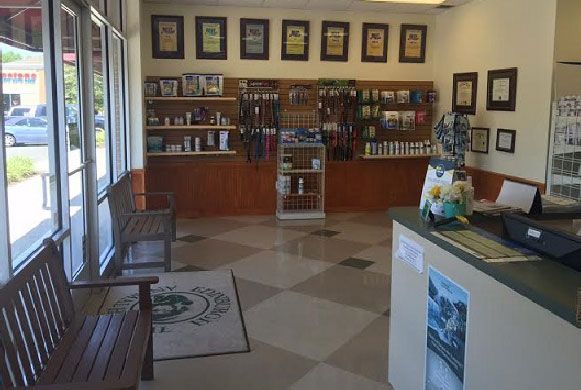 Reception - Check out our product wall.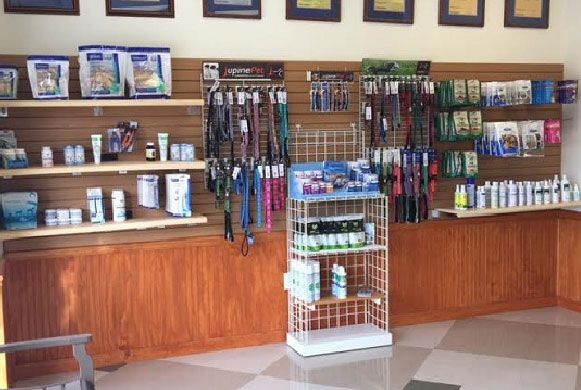 Product Wall - We carry many things from Furminators and pet care items to fancy Lupine collars and leashes.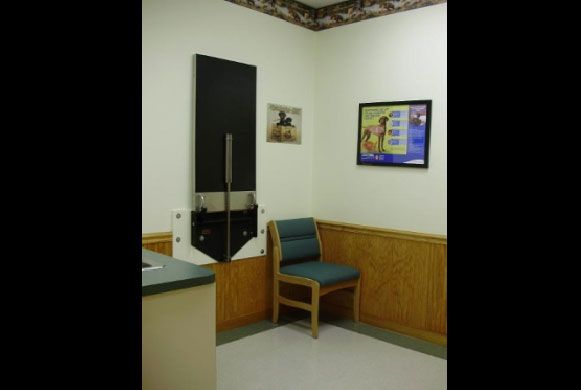 Exam Room 1 Dr. Campbell
Exam Room 2 - Dogs or cats may visit us in here.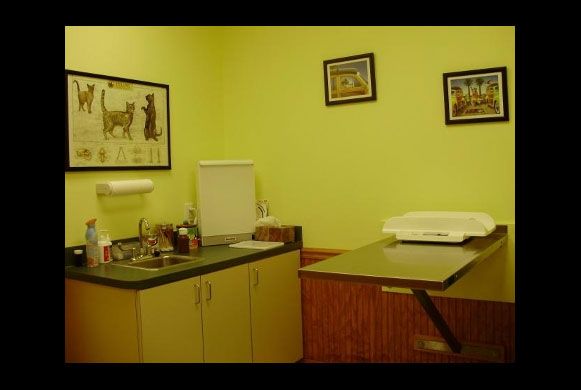 Exam Room 3 - Our feline friends have a special place in our hearts, so they have a room just for them.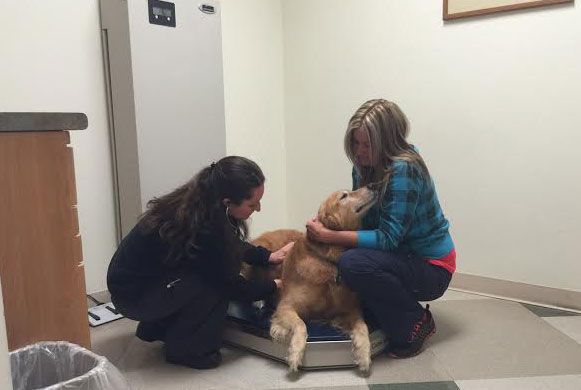 Exam Room 4
Laboratory - We can run in-house fecal, heartworm, urinalysis tests and more!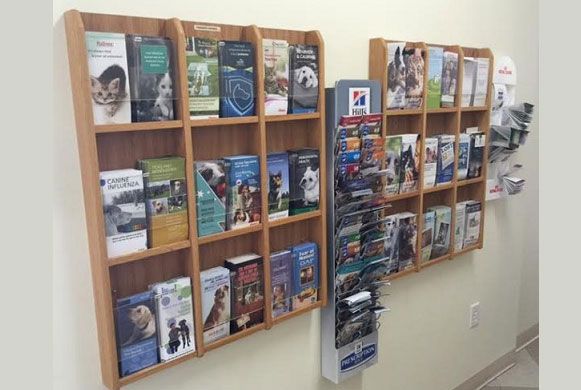 Info Wall - Our goal is to educate clients on giving their pets the best quality of life.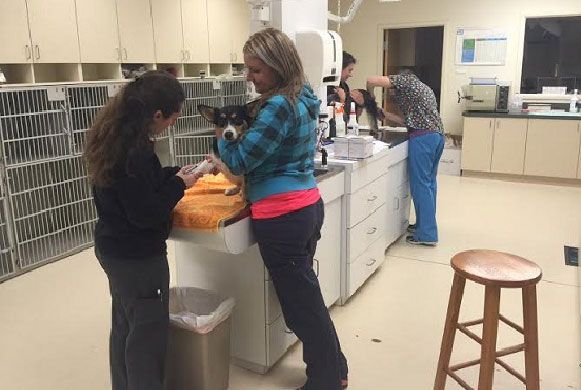 Treatment - We treat all kinds of pets from head to tail.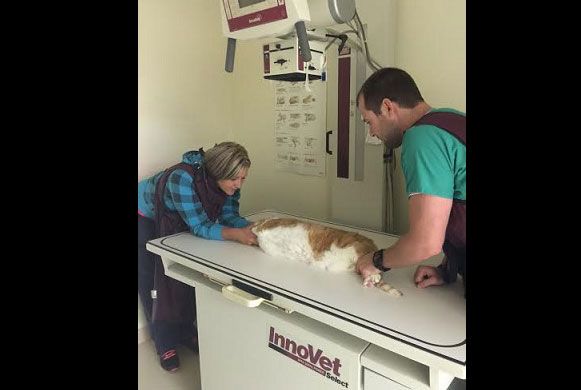 Radiology - We tell our patients, "It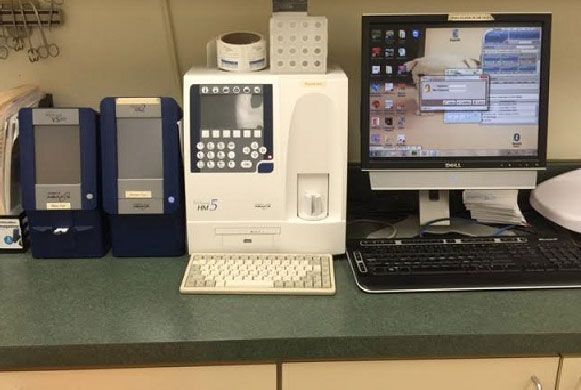 In-House Blood Analysis - It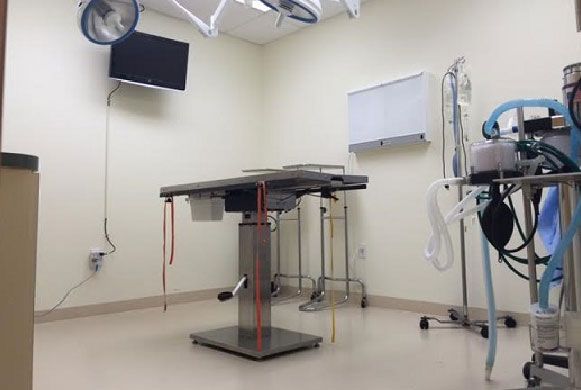 Surgery Suite - Dr. Campbell performs all kinds of surgeries from spays and neuters to more complex procedures.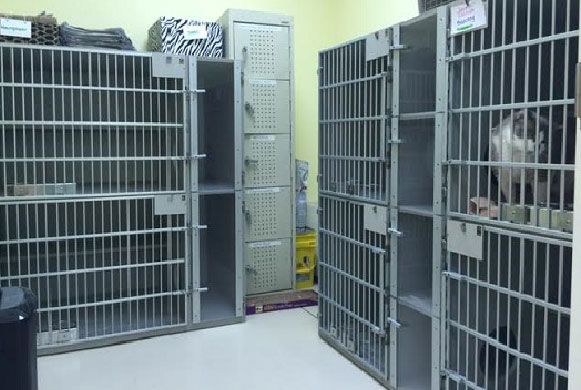 Cat Room - Waffles keeps our feline boarders company in our special cat area. Cats have special kitty condos!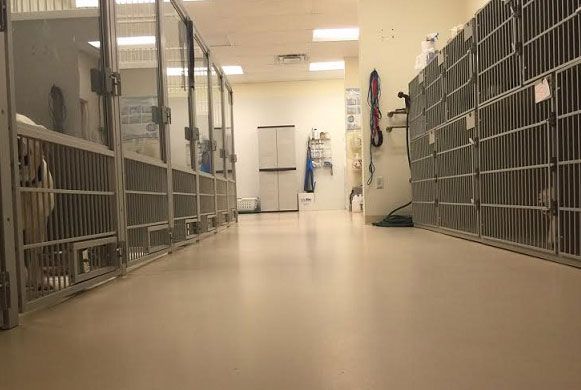 Kennels - We have the facilities to board and bathe :)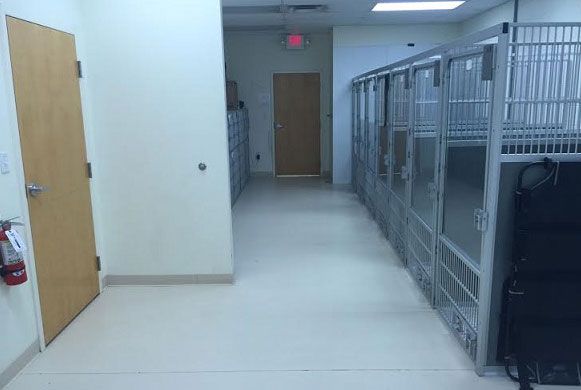 Kennel Runs - Many times our own dogs will visit in these runs.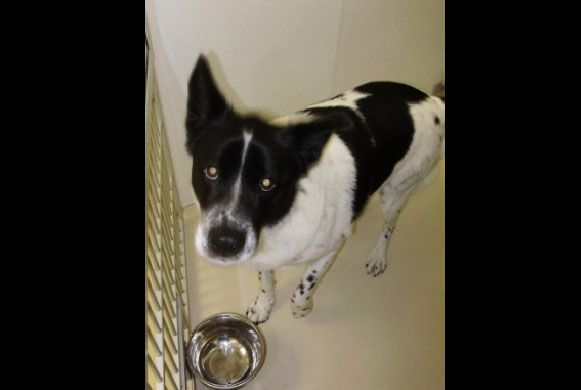 Maisey - Dr. Campbell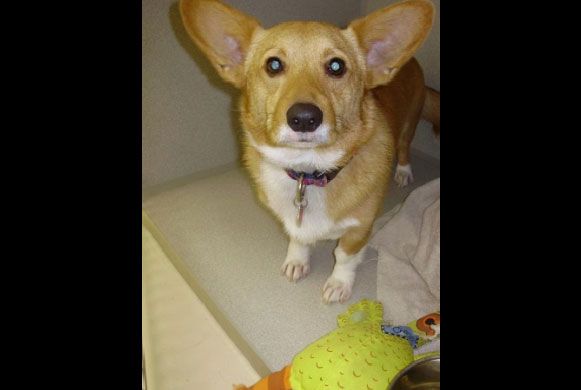 Sidney - Dr. Campbell also brings Sidney to keep our visitors company during the day.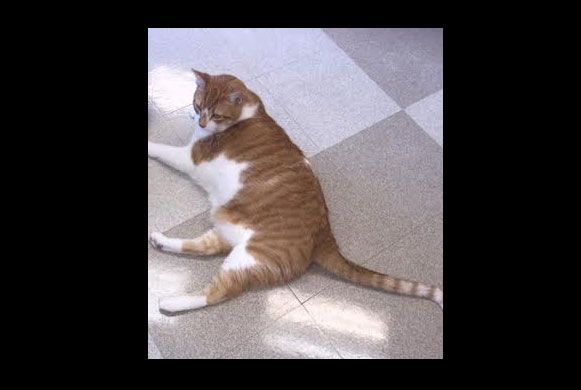 Our Hospital Cat Waffles - Waffles likes to make himself comfortable wherever he feels like!